Inspection
/
Cleaning
Hatches
Newcastle
&
North
East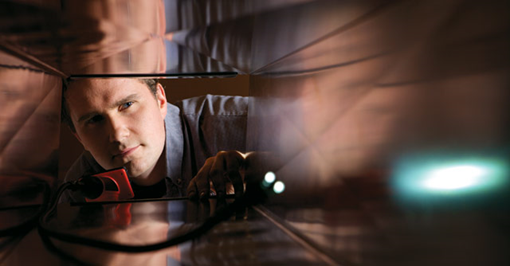 To help Facilitate a thorough and professional clean, we can supply and Install any size or shape Inspection hatches in accordance with HVCA DW/172
Inspection / Cleaning hatches are essential in cleaning and Maintaining Ducting systems, without these only a fraction of the ducting would able to be cleaned, thus leaving huge amounts of Built up grease in Inaccessible areas of the duct, posing a huge fire risk.
Installing the correct number of hatches will allow the system to be thoroughly Inspected, Serviced, cleaned or repaired with relative ease.
And if disaster does Strike they would also provide the Fire Brigade with quick and easy access.
7.8 Advice is provided in HVCA DW/172: Specification for Kitchen Ventilation Systems.
7.9 Internal surfaces of kitchen extract systems should be free of irregularities, all of which make grease accumulation more likely and cleaning more difficult.
7.10 It is essential that a kitchen extract ductwork system, and canopy/extract plenum, is provided with access panels of sufficient number, quality and size to enable unrestricted access for regular cleaning and inspection of the internal surfaces and in-line components.
7.11 Location of access to the internal surfaces of a kitchen extract system is dependent on a number of design and operational considerations
Design and location of ductwork
Building design and construction materials
Location of kitchen within the building
Location of extract fan and accessibility for maintenance
Accessibility to physically reach the ductwork
Any building modifications and current uses that may restrict access
Location and number of system components requiring access.
7.12 Access panels should be suitable for the purpose for which they are intended. The panels and frames should be constructed of the same material as the ductwork. As a minimum they should incorporate quick release catches, sealing gasket and thermal, acoustic and fire rated insulation properties equal to that of the duct to which they are fitted. Particular consideration must be given to maintaining the fire integrity of fire rated ductwork. The recommendations of the manufacturer or specialist fire protection adviser should be followed where appropriate.
7.13 Access panels should be as large as the duct size permits to a maximum of 460mm x 610mm without weakening the structure of the system. Openings should not be obstructed by other building services, stored equipment or by the fabric of the building. The panel and aperture should be free of any sharp edges.
7.14 Access panels should be fitted at the side of the duct, a minimum of 10mm above the base to minimise the risk of grease leakage. Exceptionally, they may be fitted on the top of the duct, but due consideration should be given to the accessibility of the panel. Where access panels must be fitted to the underside of a duct, particular care must be taken to ensure a leak free fit and notice should be affixed warning of the risk of oil being released on opening the panels. In designing systems due consideration should be given to providing physical unobstructed access to all access panels.
7.15 Access panels should be fitted on either side of in-line components, as detailed in Table to allow physical entry to clean these intricate surfaces. This Table includes components, such as fire dampers and attenuators, which are not normally recommended to be installed, but are often found in practice.
Table 8: Location of Access Panels for Cleaning and Inspection Purposes
Volume Control Dampers:  Both sides
Fire Dampers (see Note 7):  Both sides
Attenuators:  Both sides
Changes in Direction:  Both sides
Filter Sections:  Both sides
Horizontal Ducts:  Generally every 3 metres (see Note 2)
Risers:  Top and bottom as a minimum (see Note 3)
Extract Fans:  Both sides
Areas
we
Cover
Canopy Cleaning Sunderland | Canopy Cleaning South Shields | Canopy Cleaning Newcastle | Canopy Cleaning Middlesbrough | Canopy Cleaning Leeds | Canopy Cleaning Durham
Duct Cleaning Leeds | Duct Cleaning Newcastle | Duct Cleaning South Shields | Duct Cleaning Middlesbrough | Duct Cleaning Durham | Duct Cleaning Sunderland