Extraction
Fan
Cleaning
Newcastle
&
North
East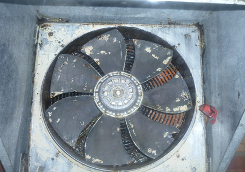 If regular commercial cleaning of the kitchen extractor fan is not undertaken it can cause serious effects – not only the grease will build up but the system can also get damaged. Built-up grease and other deposits will affect the airflow efficiency and it leads to a greater use of energy. To have professionally cleaned kitchen extractor fans in your kitchen extraction system is highly advised and can positively affect your building insurance cover, since all areas which are not regularly cleaned are subject to fire risk. North East commercial cleaning will issue you a hygienic certificate to prove that you meet with all the legal health and safety requirements. Bacteria can also be easily developing in the commercial kitchen extractor fans, creating a real hazard to health.
Fan
Installation
/
maintenance
To have clean, fresh air in your kitchen is essential both for you and your staff. They will be more effective in a clean and neat environment and that will affect your business positively.
North East commercial cleaning can advise you with the most cost and energy efficient fan to be installed in your premises. North East commercial cleaning is proud to say that our highly skilled professionals will work with competitive and reasonable prices and with minimum labour at your site.
North East commercial cleaning can participate in the installation and maintenance of:
• Axial fans
• Two stage fans
• Mixed flow fans
• Centrifugal fans
• Roof mounted fans
Areas
we
Cover
Canopy Cleaning Sunderland | Canopy Cleaning South Shields | Canopy Cleaning Newcastle | Canopy Cleaning Middlesbrough | Canopy Cleaning Leeds | Canopy Cleaning Durham
Duct Cleaning Leeds | Duct Cleaning Newcastle | Duct Cleaning South Shields | Duct Cleaning Middlesbrough | Duct Cleaning Durham | Duct Cleaning Sunderland