Filter
Cleaning
Newcastle
&
North
East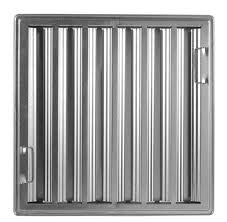 Having your Filters professionally cleaned enhance not only the performance of the filters but also longevity of their functionality.
We will remove your filters and clean them to a nearly new condition, thus saving you money now and In the Long term.
Filter
Exchange
Programme
We have been in the business of exchanging grease filters for over twenty years!
With a requirement for a service to satisfy, insurance clauses, health and safety handbooks, patron safety, government legislation, environmental health requests, fire risk assessments, proof of due diligence, time constraints, increase of longevity, dishwasher maintenance and perhaps most importantly employee safety. It was our customers that identified a need for a competitive and efficient way to have their filters cleaned.
We are a family run enterprise with a passion and reputation for providing an excellent and unique service.
We provide a cost effective kitchen grease filter exchange service. Initially we carryout risk assessment of the filters based on type and volume of food product cooked, and agree a frequency of exchanges. During the exchange visit our specialist technicians remove the dirty filters, replacing them with clean ones. The dirty filters are taken to our processing plant and cleaned under strict environmental and Health and Safety guidelines. These are then stored ready for the next exchange visit.
Within the industry there is a malpractice of chefs/ kitchen porters putting the filters through the dishwasher. Due to the dishwasher chemical this degenerates the composites of the filter and also causes major damages the dishwasher. Also in the majority of cases catering staff are not supposed to clean above head height.
Benefits
of
our
Service
• Fully risk assessed technicians in order to perform all work that is above head height.
• Minimum disruption of service, exchanged within minutes, no disruption to service.
• Increase longevity of grease filters; life is increased due to our specialist cleaning techniques.
• Improved airflow means better working conditions and healthier and happier staff.
• A dedicated accounts manager and operations team on call for any questions or queries
• Certificate of compliance for insurance companies to demonstrate due diligence.
• Reduce risk of ventilation systems catching fire as filters are working to their optimum.
• We supply second set of filters, so no capital outlay for client.
• Independent Quality Assurance scheme
If
not
clean
• Potential fire risk
• Invalidates the insurance.
• Poor air quality.
• Potential grease and food debris dropping in to food being prepared.
Self-clean
via
dishwasher
• Causes damage to dish washer, resulting in crockery not being cleaned correctly.
• Filters do not work at their full potential.
• The chemicals used in a dish washer degrade and corrodes the Filter.
• No independent record of cleaning being completed Potential risk to staff from carrying out clean.
Self-clean
in
kitchen
• Risk of cleaning chemicals contaminating food and food surfaces.
• Potential risk to staff from carrying out clean.
• No independent record of cleaning being completed
Health
&
Safety
Executive
The Health & Safety Executive estimate that 65% of commercial kitchens have inadequate ventilation and are not complying with current guidelines. Blocked and dirty extraction filters are a major cause of poor ventilation and fires.
Insurance
increasingly more and more insurance companies are making it a condition of their policy that filters are cleaned in line with a Risk Assessment. The Risk Assessment should take into account the product being cooked, volume and frequency. The clean should be carried out by an independent contractor who should provide a certificate of compliance as well as containing a copy off site.
Contract
The majority of Food Service Management contracts stipulate that catering staff will only clean up to hand height. Therefore, cleaning of filters should be undertaken by a specialised contractor or the clients trained maintenance team.