Ball
Pit
&
Soft
Play
Cleaning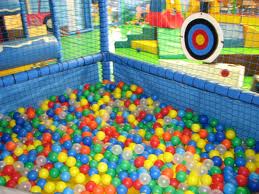 We offer many different cleaning plans, each one, designed to suit your individual needs. Whether you are looking for your ball pool to be cleaned once every 3 or 6 months or perhaps your full play frame to be cleaned once or twice annually from top to bottom? We can help with no huge outlay of that all important cash!
To help spread the cost of essential cleaning all NORTH EAST COMMERCIAL CLEANING cleaning plans are charged monthly and prices start from as little as £40 per month.
This £40 per month cleaning plan could ensure that your ball pool is cleaned twice yearly! All balls are cleaned and removed from the ball pit before the pit itself is vacuumed and sanitised before the balls are returned and a certificate of hygiene will be supplied for you to display.
NORTH EAST COMMERCIAL CLEANING offers both "standard hours" cleaning plans such as the above, in which our services are available Monday to Friday 8am to 6pm.
NORTH EAST COMMERCIAL CLEANING also offer "24/7" cleaning plans if you prefer cleaning to take place in the evenings or even at weekends.