Kitchen
Cleaning
Middlesbrough
"Reaching the parts other cleaning companies can't"
Experts in all aspects of commercial kitchen cleaning, Including but not limited to Duct – cleaning – canopy cleaning – Kitchen deep cleans – extract cleaning – Duct Installation, repair, modification and replacement.
North East commercial & Industrial cleaning Ltd are without doubt the North's leading kitchen deep cleaning and extract experts, specialising in all aspects of commercial kitchen cleaning.
Commercial kitchen cleaning is a very specialised and sometimes difficult task to undertake, certainly not for the inexperienced or faint hearted. Grease, more grease and even more grease combined with old food, burnt in to every appliance, also commonly coming in to contact with live or dead rodents such as mice and rats. Most general cleaning companies are ill equipped and to inexperienced to be able with this intense level of cleaning.
Through our years of experience, we have not just formulated and identified the right tools for the job but also devised a unique and effective cleaning system that allows us to remain the leading force within our field.
All work undertaken conforms to TR/19 and DW144.
We have hundreds of satisfied customers from Manchester to Morpeth, all of which have been kind enough to provide genuine testimonials, if you are considering using our services and would like to look at some or all of our customer feedback and testimonials, please feel free to ask and it would be our pleasure to provide you with them.
Our kitchen cleaning service is unique, using an array of specialised tools and Innovative techniques to ensure that a tired and greasy kitchen is transformed in to a shiny and new place of work
We take immense pride in what we do and no stone is left unturned, a full kitchen and extract clean would include but is not limited to the following: Ceilings cleaned and sanitised, light fittings taken down, cleaned and replaced, walls and doors washed, marks removed and sanitised, canopy hood , baffles and mesh filters cleaned to perfection.
Gas pipes and all associated fittings , splash backs, appliances such as fryers, stoves, rationale's, microwaves, fridges Etc. will be painstakingly cleaned to perfection.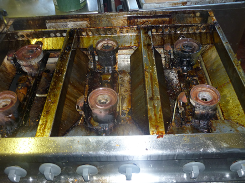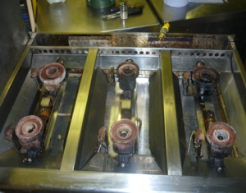 Stove before cleaning                                                                    Stove result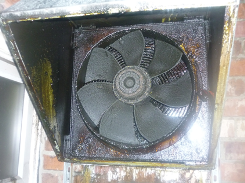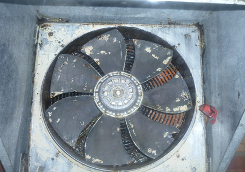 Extractor fan before cleaning                                                          Extractor fan result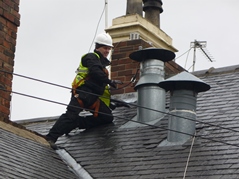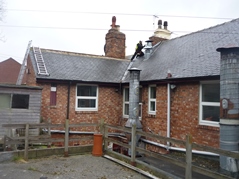 100% of system cleaned                                                     All work carried out safely / efficiently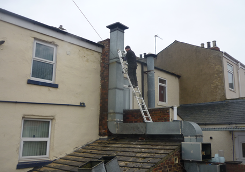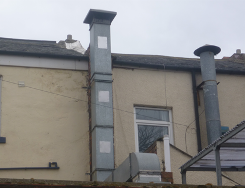 Preparing to install inspection hatches                                   Hatches fitted and reassembled
For more Information on our Kitchen cleaning – Kitchen Deep Cleaning In Middlesbrough and the North, commercial kitchen cleaning, Duct – cleaning – canopy cleaning – Kitchen deep cleans – extract cleaning – or Duct Installation call us free on 0800 779 7082 or click get a quote.